If you haven't heard, one of the hottest trends in cosmetics is makeup setting spray.
For decades, women have been searching for a tool to help their faces look the same mid-afternoon as when they leave the house in the morning.
It's been rumored that makeup artists used to use everything from hairspray to baby powder to help set their clients makeup, but you don't need to experiment anymore. Today there is a new product you need to add to your makeup routine if you haven't already: makeup setting spray.
With makeup setting spray, you simply mist your face after you finish applying your makeup and it help set it for the entire day.
Here are three different makeup setting sprays to try, depending on the desired effect you hope to achieve:
3 Makeup Setting Sprays You Need To Try

1. Urban Decay De-Slick Makeup Setting Spray (Travel Size)
If you haven't tried makeup setting spray yet, this is a great place to start. Because it's a travel size, it fits great in your makeup bag or purse, plus it delivers a microfine mist while helping prevent makeup meltdown, controlling oil and deflecting surface shine.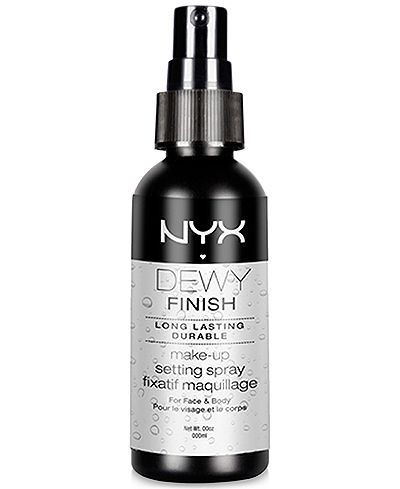 2. NYX Professional Makeup Make Up Setting Spray (Dewy Finish/Long Lasting)
NYX Makeup Setting Sprays are lightweight and comfortable while working hard to make sure your makeup stays put. It's also available in in a gorgeous Matte Shine if you prefer instead of the Dewy Glow.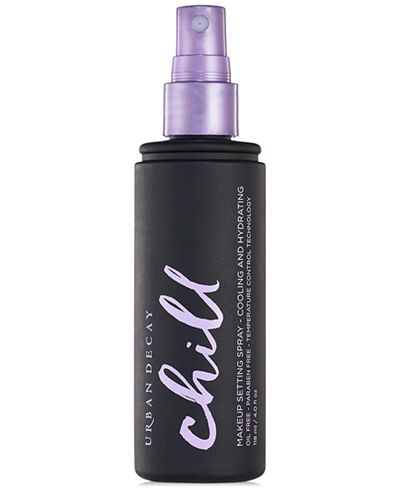 3. Urban Decay Chill Makeup Setting Spray (Cooling And Hydrating)
Want to stop makeup meltdown and feel fresh all day? Urban Decay's Chill Makeup Setting Spray features cooling time-release Temperature Control Technology that actually chills the surface of your makeup to keep it looking gorgeously just-applied for up to 12 hours.
These are just three options for you to try based on your individual makeup needs, but whatever makeup setting spray you choose, I know you'll notice a difference in how your makeup lasts throughout the day.