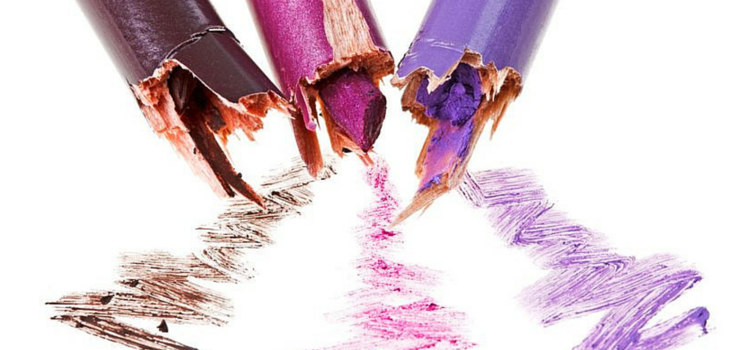 We've all been there. Half way done with your face when you realize you're out of something. Whether it's to save money or just because you forget your eyeliner is on its last leg, we've got a few hacks everyone needs to know.
1.) Scraping your eyes with your eyeliner? Give one of these a try!
Shadow Liner: Using a thin eyeshadow brush, wet the bristles and dip it into eyeshadow. Instant eyeliner! Give Bobbi Brown's Beach Nudes Palette a try.
Pro Tip: Using a gray or a brown on your lower lash line looks bomb!
Mascara Liner: Get instant liquid liner by using your mascara. Simply smudge the mascara at your lash line and clean it up with a brush, or run the brush down the mascara wand to pick up product and apply
Instant Gel Liner: Take a lighter to your eyeliner. Burning the tip will give you the gel liner look you crave. WARNING: please let it cool before lining your eyes!
Lipstick Liner: Want to have fun with your look? Use your favorite lipstick to line your eyes! Just run your clean eyeliner brush on to your lipstick and apply.
2.) Out of Blush? No worries. Grab a lipstick, preferably in a peachy pink shade, draw three dots starting at the apples of your cheeks back, at an angle, then blend! Voila instant flush! Stila Stay All Day Liquid Lipstick works great for this and is a fantastic lipstick!
3.) Chapped lips, and no exfoliant in sight? Use your toothbrush. I recommend applying Chapstick to soften your lips first. Do the rest of your face or your hair to let it sit for a minute. Then gently run your toothbrush back and forth across your lips to remove dead skin. Be sure to clean your toothbrush after!
4.) Forget to get a new brow pencil? Use eyeshadow! We all have the one dark shade of black or brown in our palettes that we barely use. Grab a stiff brush, and apply the eyeshadow to your brows. If the look is too intense, try brushing them with regular translucent powder afterwards.
5.) Is you mascara as dry as the Sahara? Grab your eye drops and add a little to the tube. Replace the wand and give it a shake. Instant refresh!
6.) Hit the pan on your bronzer? Go to the kitchen and grab cocoa. Seriously, this is not a joke. Why do you think Too Faced's Milk Chocolate Soleil Bronzer smells so good?
7.) Almost ready for a night out, with no setting spray? Use your hairspray. Spray lightly and keep your eyes closed but it works ALMOST the same.
Bonus: Using moisturizer to tame flyaways and bangs can save you a ton on expensive serums! We like Clinique Dramatically Different Moisturizing Gel!