A hygge holiday is what we all want under the tree this year, whether you know it or not. So what the heck is hygge?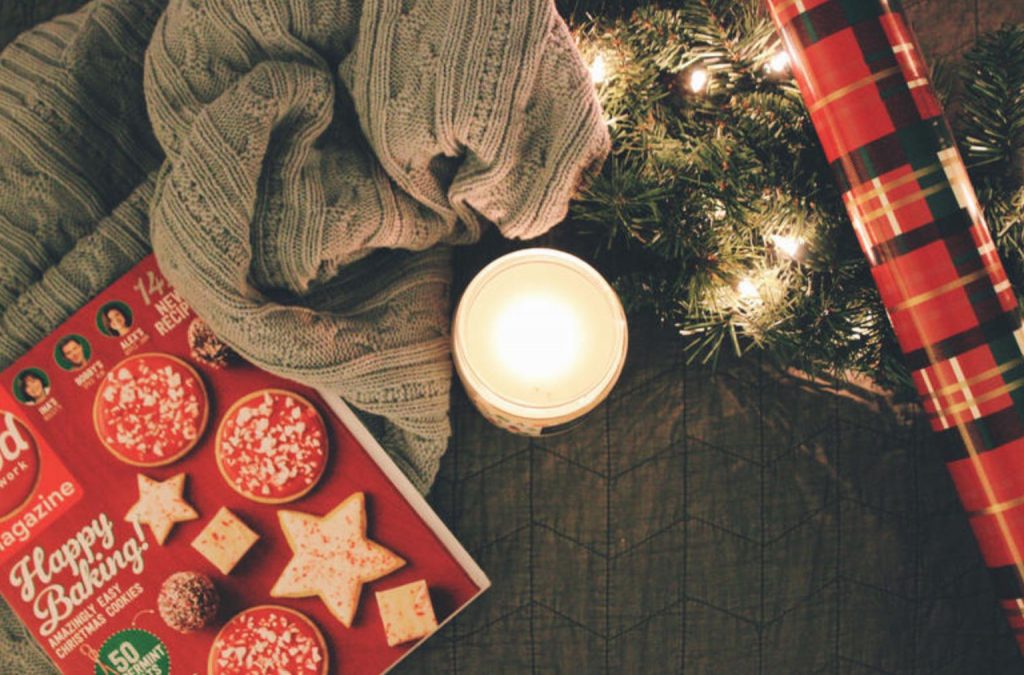 Hygge is a Danish and Norwegian practice that embodies a mood above all else. Instead of a particular design, it creates a cozy environment that brings about peace and happiness.
This season is such a lovely time, but it is a breeding ground for internal and external chaos. We have family coming and going, events to attend, and home decorations on top of the normal decor. There are gifts, food, and holiday card responsibilities on top of the normal speed of life. It's a lot to take in and can quickly turn our excitement into overwhelm.
But not this year. Since Denmark is ranked one of the happiest countries in the world, let's take a page out of their book. Below are 6 tips to create a hygge holiday.
6 Tips to a Hygge Holiday
#1 Keep it simple
It's hard to enjoy simple pleasures when your home lacks simplicity. Eliminate the clutter of too many knickknacks and lean into that good old nostalgia that comes along with this incredible season. Select the few holiday decorations that bring you a joyful sigh of relief and let those take stage. When you strip away the clutter, not only will you be able to enjoy these pieces, they will be the points of attraction for guests, letting them appreciate these special pieces along with you.
#2 Showcase joyful moments
A picture is worth a thousand words, so take advantage of that in your home. Display holiday photos or pieces of artwork that make you and your guests feel safe, content, and comfortable. A child laughing, a snow-covered mountaintop, or a painting that has calming colors. These simple pieces can transport you into this season without the screaming of loud decorations.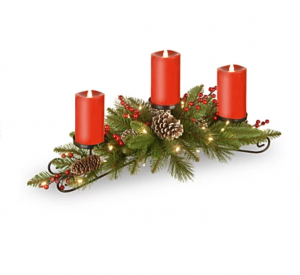 #3 Create mood lighting
Lighting is a strong, yet subconscious indicator that whispers to us when it's time to work, play, and relax. Have the tools in your home to adjust the lighting for your desired moods this season. For a hygge holiday, find a soft, low light. This can be created with a dimmer lamp, electronic candles or real wax candles to add that low tone of peace and calm. And nothing beats a fireplace in the background.
#4 Embrace textures
Curling up on the couch with your favorite cushy blanket and pillow is its own kind of heaven. It's like a hug for the soul. Enjoy soft and detailed textures that are comfy to the touch and pleasing to the eye. Make sure your pillows do the same, because an uncomfortable pillow is just criminal. Holiday colors will be a nice tribute to the season, but avoid making all of them loud prints. Choose one standout pillow that you love, and let the others support it with their festive colors.

#5 Taste the season
Taste can instantly transport us to a fond memory, so why not embrace those simple holiday treats we all grew up with. Warm cocoa and marshmallows, apple cider, pecan pie… Whatever you enjoyed growing up, create it again for yourself and your guests. We all love a good holiday mug, so choose the one that brings you the most joy and only bring them out for this season!
#6 Set the mood
Create a holiday playlist while you're sipping on our favorite holiday beverage, then sit back and revel in the songs. Mix it up with classics that remind you of old memories, and new songs to create new memories. With a portable Bluetooth speaker, you can transform any part of your home into a holiday concert. And when you're in a meditative mood, turn on your sound machine and get lost in the melody of nature.
Fewer distractions and more comfort will allow you to focus on what's really important this season – the people you spend it with. And once you create a hygge holiday, you'll have all the tools you need to enjoy this comfy mood year-round!
For more tips on how to transform your home this holiday season, hop over to 3 Holiday Trends for Making Your Home Merry.