I don't normally post back-to-back beauty deals but HOLY MOLY, I just went to reorder my Tarte Mascara before the VIP sale ended today, and I uncovered a deal I simply had to share with you.
You already know you can get a free customizable 7-piece gift from Estee Lauder, and while this deal isn't free, you're going to save 90% off a Tarte Collector's Set!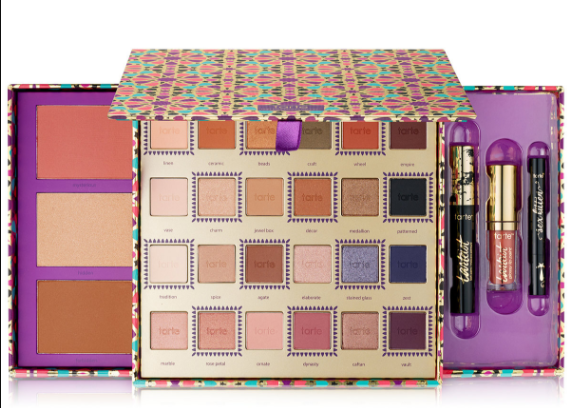 I first learned about Tarte Cosmetics earlier this year when I was looking for a better makeup option for my eyes. In doing my research, I discovered their makeup is always formulated without the following:
* Parabens
* Mineral Oil
* Phthalates
* Triclosan
* Sodium Lauryl Sulfate
* Gluten
I was surprised it took me as long as it did for me to learn about Tarte, but what was even more surprising was the fact that their makeup didn't cost more than their counterparts in the beauty aisle.
So imagine my even greater surprise when I searched "Tarte Mascara" on Macys.com and the first thing that popped up was the NEW Tarte 5-Pc. Tarteist Trove Collector's Set, created especially for Macy's.
I paid somewhere around $24 when I purchased my Tarte Mascara on its own, but this new Tarte Collector's Set, which is a $386 value and includes mascara, is on sale for just $40.80 after you use the code VIP.
That's about 90% off retail value!
Plus, you still get free shipping and free returns with any beauty purchase, so there's truly no risk.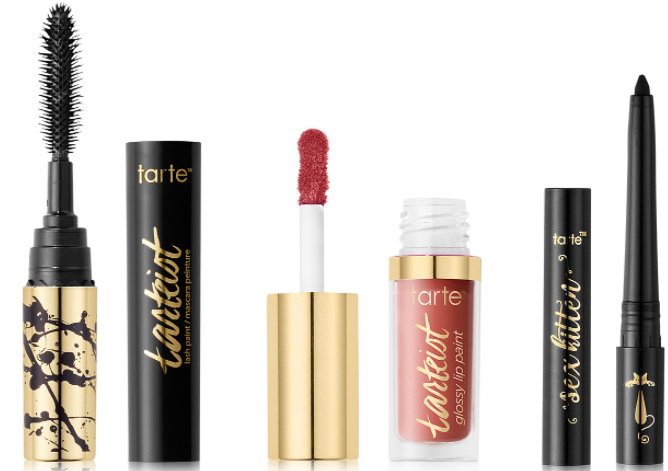 According to Macys.com, "This good-for-you beauty set adds instant charm to lips, lids and cheeks with formulas powered by Amazonian clay and mineral pigments for vibrant payoff and long wear. It's jam-packed with a 24-pan eyeshadow palette and a 3-pan cheek palette, along with mascara, eyeliner and lip gloss staples in new shades."
Reviewers are already raving about this palette and it's receiving highest marks, especially for being "long-lasting".
In case you're still wondering which Tarte Mascara I originally fell in love with, it's their "Light, Camera, Lashes Mascara" that's described as "A cult-classic, best-selling mascara that's like a million-dollar pushup bra for your lashes…that lengthens, curls, volumizes and conditions."
So whether you decide to try the mascara alone or the incredible collector's set, one thing is for sure, you're not going to find prices like this on Tarte Cosmetics (or any makeup, for that matter) again for quite awhile.