Don't let the summer sun take a toll on your skin. To keep your skin looking fresh and hydrated this summer, I have three dry skin solutions you need NOW: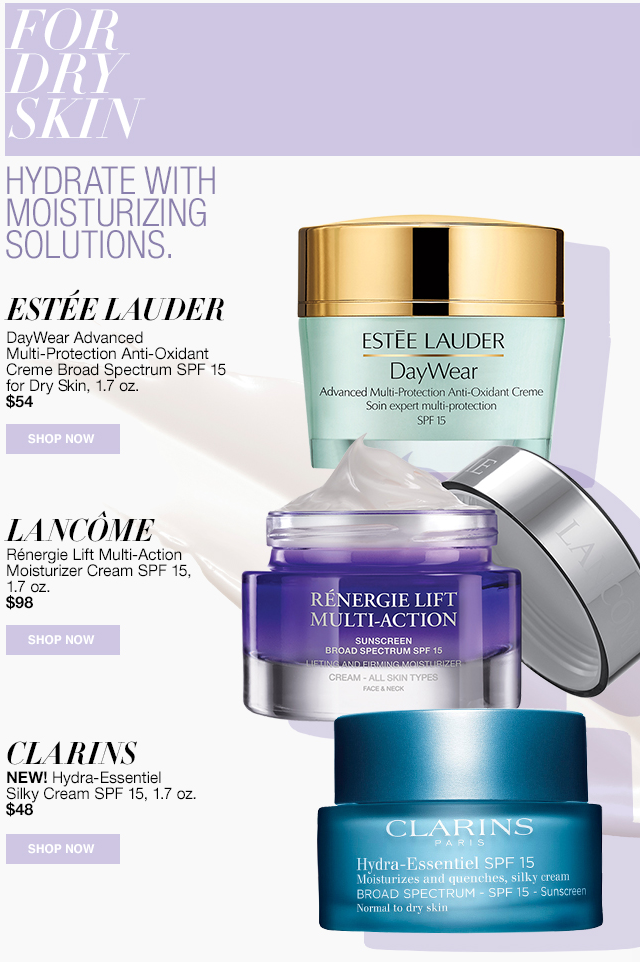 3 Dry Skin Solutions You Need NOW
1. Estée Lauder DayWear Matte Oil-Control Anti-Oxidant Moisture Gel Creme- $54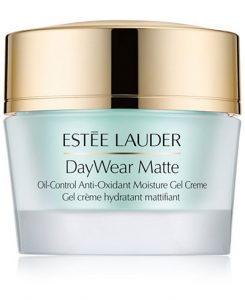 2. Lancôme Rénergie Lift Multi Action Moisturizer Cream SPF 15 All Skin Types- $98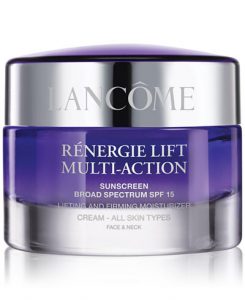 3. Clarins Hydra-Essentiel Silky Cream SPF 15- $48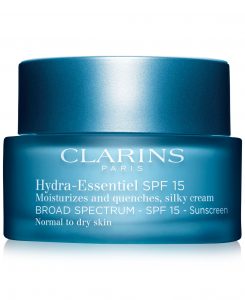 If you're like me, the idea of investing (because your skin is an investment) about $200 on products you've never tried before can be intimidating. Let me ease your minds on a few key points when it comes to buying beauty products from Macys.com:
You get free shipping on ALL beauty orders
You get free returns, either by mail or in-store
Even if you've sampled the product and didn't find it effective, it can still be returned (within a certain time frame)
You can chat with a beauty specialist on Macys.com to find the perfect products for you!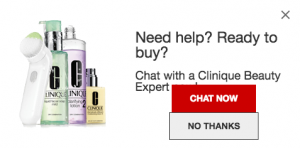 While you may not have budgeted an extra $200 for skincare this month, allow me to suggest an alternative: try one product a month for three months. That way, not only are you splitting up your beauty budget across multiple months, you're able to see which product is the one making a difference by trying one at a time.