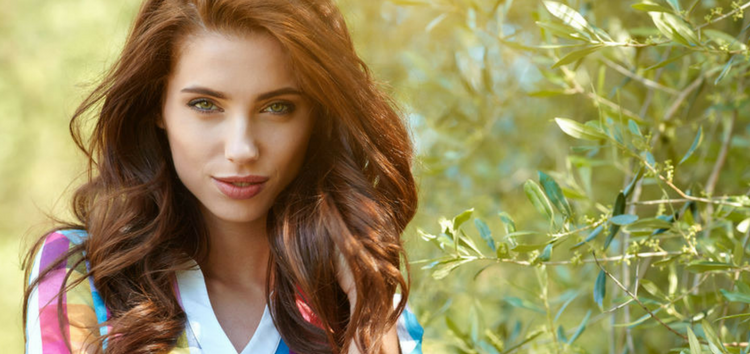 It's summer. The time for frolicking in the waves at the beach, endless days spent not going to school and sweating off your makeup. So we went hunting for the perfect sweatproof summer makeup that can withstand the climate without budging and caking.
The worst part of summer isn't necessarily the heat, but the sliding, slippery, smeared mess your makeup becomes once you step outside. You could always go light with it. If you don't apply heavy makeup, there won't be much to get ruined by sweat. But, we like makeup so therefore, we want options.
Eye Makeup
For those of us that feel the need to have the perfect winged eyeliner before leaving the house, Stila All day Waterproof Liquid Eye Liner ($20) will stand the test of 90-degree temperatures. It won't smudge or run, and will be perfect for your lunch date on the terrace.

Lancome Hypnose Waterproof Custom Volume Mascara ($27.50) may be a mouthful, but it is a godsend. As a swimmer, I wore this stuff in and out of the pool, making it perfect for summer water activities. No flakes or smears!
Having your eyebrows on fleek is a must have no matter where you are. At the beach, the amusement park, or summer school, Anastasia Beverly Hills Dipbrow Pomade ($18) could give even Cara Delevingne brow envy.
Face Makeup
To keep your skin matte and ready for anything, go for a full coverage foundation like Tarte Cosmetic's Amazonian Clay 12-Hour Full Coverage Foundation ($39). It has an SPF of 15 for outdoor activities. Plus, Tarte's Amazonian Clay Blush ($28) will seriously stand up to anything and last ALL DAY! Not that you'll need a flush of color on your cheeks once you start feeling the effects of that blistering heat.

If you do decide to forgo a full face and go light on your cosmetics, grab something with added benefits. We like a good BB or CC cream to give coverage while treating redness or acne. For acne sufferers, give Estée Lauder's Clear Difference BB ($40.00) a try. It has ingredients such as Grape Seed and Rosemary Leaf Extract to soothe and treat your skin while covering any red spots.
If you're looking for something to simply perfect your skin, check out Dior's Diorskin Nude BB Cream ($45). This BB is packed with antioxidants to smooth, protect and give your skin a natural glow; perfect for a no makeup-makeup look.
Either with a full face or BB/CC Cream, we recommend Dermablend's Smooth Liquid Camo Concealer ($26). It will cover ANYTHING! Scars, acne and even tattoos will be covered by this oil-free waterproof concealer. It's definitely worth the investment in general, but especially for passing the heat test.