I know I'm supposed to be helping you find the best holiday gifts at the best prices right now, but this deal is so good, you're likely going to get one for a gift, one for yourself, and possibly even another set for a future gift.
So what is this fabulous deal I'm talking about? Right now, you can get the Tools of the Trade Stainless Steel 13-Pc. Cookware Set for only $34.99. Considering it typically retails for almost $120, you're looking at a savings of almost 75%.
If you want to break down this deal even more, think of it this way: you will pay about $35 for 13 stainless steel kitchen essentials, which means you are only paying about $2.70 per piece. Considering this set includes five pans, this is a deal you want to pay attention to.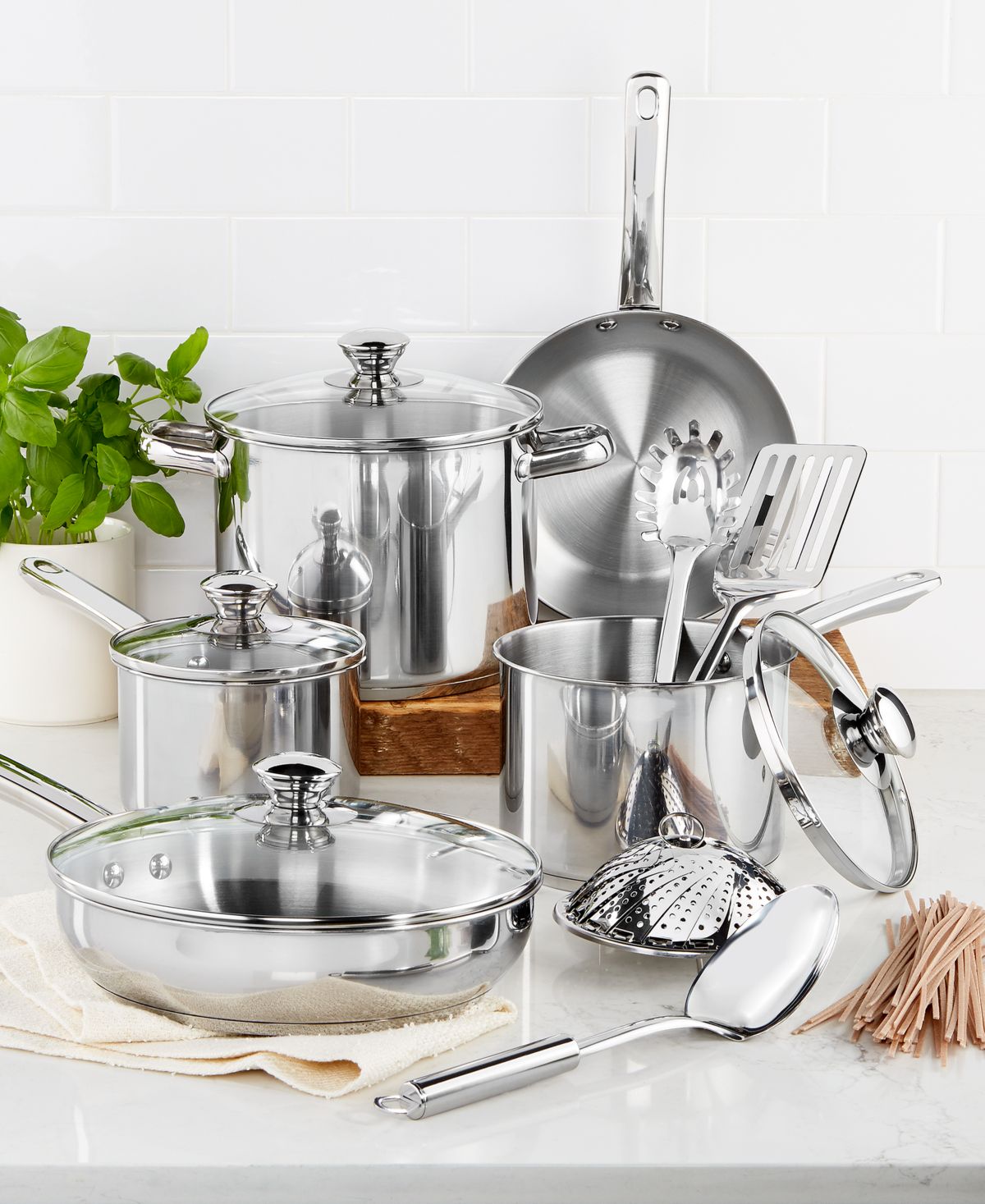 Here is everything that is included in this Tools of the Trade 13 pc set:
1.5-qt. saucepan with lid
2.5-qt. saucepan with lid
5-qt. stockpot with lid
9.5″ sauté pan with lid
8″ fry pan
Flower steamer
Large spoon
Slotted turner
Pasta server
This cookware set, created exclusively for Macy's, also includes a manufacturer's limited lifetime warranty. You should also know that because the set is stainless steel with glass lids, every piece is dishwasher safe.
It should be obvious why this is my favorite deal of the day during the Macy's One Day Sale. But if you're still not sold on why this would make the perfect gift, let me suggest one more option…
As I mentioned above, there are five separate pots/pans with lids in this set. If you really wanted, you could break up the set and turn it into six different gifts (each pot with it's own lid and then grouping all the utensils together).
I'm not the craftiest of individuals, but I'm picturing throwing a tea towel into the mix (either inside of a pot or to wrap the utensils in with some twine. Or perhaps you could even break up the utensils and put one in the pocket of an apron, like the picture below: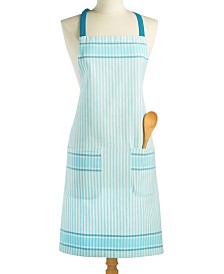 So there you have it: one deal of the day with many gifting options. This is exactly why it may be worth picking up an extra set so you have it on hand to break apart for gifts to give throughout the year. I can't wait to hear about how you make this gift your own!