No-one puts on a fireworks spectacle quite like Macy's, so in order to make sure you don't miss a minute of the fun wherever you are in the world, I have all the Macy's 4th of July Fireworks details right here: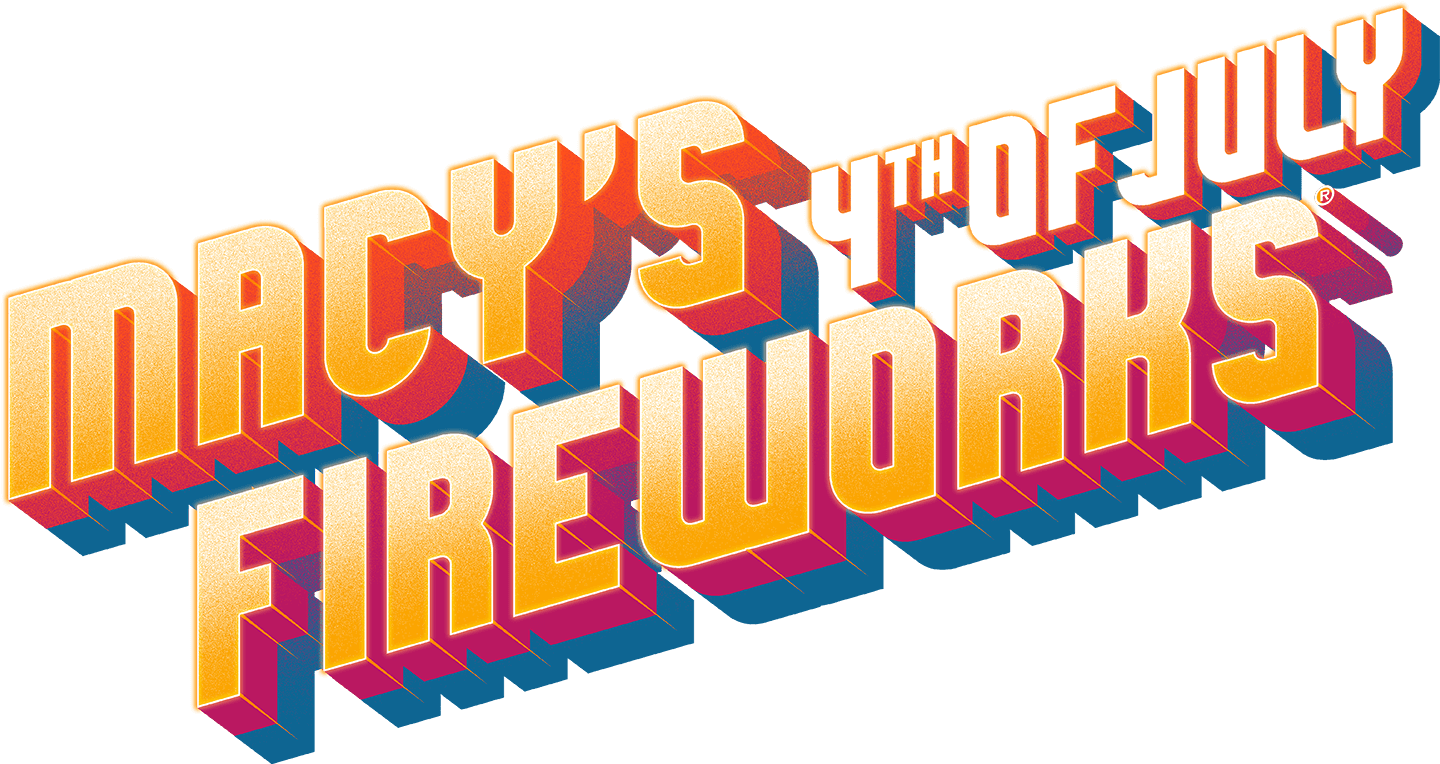 Macy's 4th of July Fireworks Details
Anyone can watch the Macy's 4th of July Fireworks live on NBC (or stream on Peacock) at 8 PM ET.
Where to Watch Fireworks in NYC
We're all grateful to be able to gather to watch the spectacle live again. Use this guide to decide where to watch fireworks in NYC along the East River.
The link also details locations where they don't recommend viewing the fireworks. Keep in mind that authorities reserve the right to close some of the locations as they fill up with spectators throughout the night.
Macy's Fireworks Performers
You can expect to see a myriad of musical talent during the Macy's Fireworks display this year, including:
Brett Eldredge
Carly Pearce
Pitbull
Here are some other ways to get in the USA celebration spirit:
Macy's Fireworks Shop
Want to embrace the full spirit of the night? Can't make it to UNC, but you'd like to display your pride at home? Make sure you stop by the Macy's Fireworks Souvenir Shop before the big event!
Your Ultimate 4th of July Anthem Playlist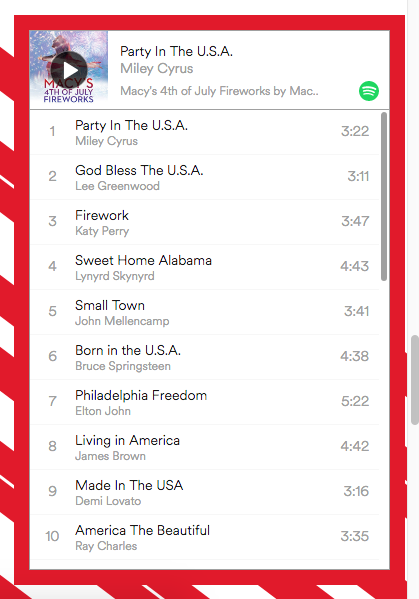 Party in the USA
God Bless the USA
Firework
Sweet Home Alabama
Small Town
Born in the USA
Philadelphia Freedom
Living in America
Made in the USA
America the Beautiful
4th of July Fashion
Looking for some expert advice for putting that perfect outfit together? Have no fear, we have your patriotic style guide right here!
4th of July in NYC
Wondering where to watch and explore in NYC? This is the only 4th of July guide you need, with everything from official viewing points to NYC neighborhood guides.
Watching the Macy's 4th of July Fireworks on TV
Thankfully, we can all experience the spectacular that is the Macy's 4th of July Fireworks show.
The 46th annual Macy's 4th of July Fireworks will illuminate the Big Apple skyline with an electrifying array of colors, music and inspiration. Titled "United We Celebrate", this year's event honors America's everyday heroes from all across the country.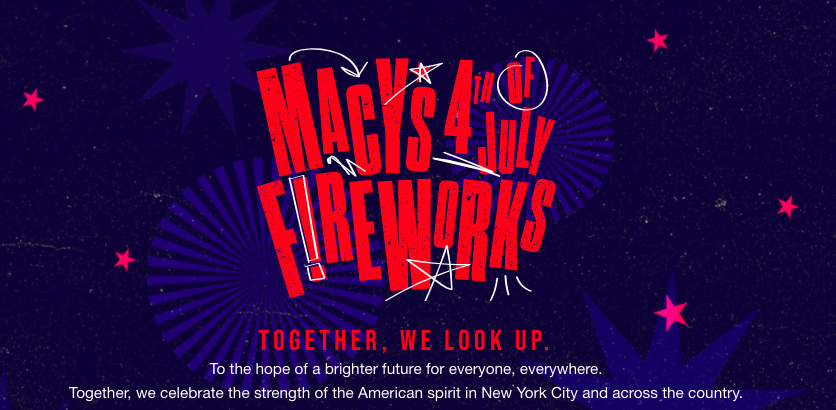 You can watch all the 4th of July festivities at 8pm EST on NBC! While it's great to experience the fireworks live, no matter where you are on July 4th, you can hear all the acts and watch the amazing fireworks displays from the comfort of your own home.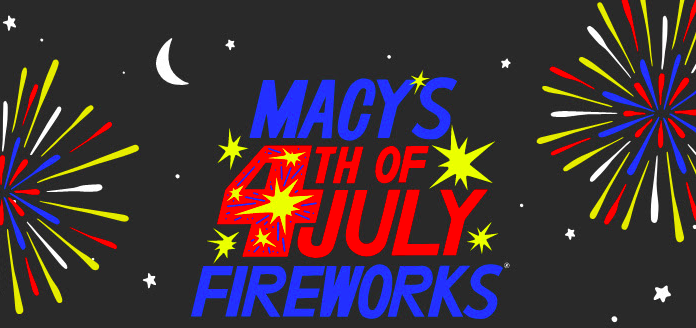 Happy Independence Day!